There has been some consumer backlash over several new OS X enhancements that came with the new Lion software (the hidden Library folder, auto-spell correct, etc.) and while many sites (including us) have been posting tips and tricks on how to remove them or modify them to function as they did in Snow Leopard, we now have a Mac App that can handle almost all of these changes in one screen.
The free Lion Tweaks app allows you to modify over 15 different settings within your Lion running machine with the click of a button. With this app you won't be googling for tutorials on how to change some of the most annoying changes Lion has to offer.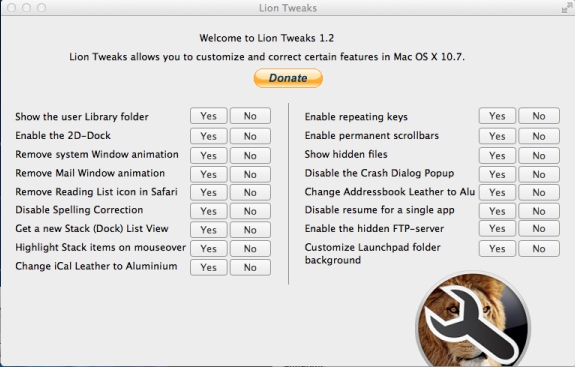 We will keep you posted if this app gets updated with new features, which I'm sure will happen over the coming months.
Download Lion Tweaks for free, and please if you use this app consider donating to it's developer, stuff like this is extremely handy but still takes time to develop!