Go! YouTube Snagger is the remedy for all of your YouTube downloading needs; it even supports downloading of High Def (HD) videos. You can download videos in FLV and MP4 formats for maximum quality and an overall improved viewing experience. Over the years there has been a bunch of different programs that claim to do the same thing, so you might be asking yourself, what makes this better than common program of its kind? Go!YouTube Snagger is enhanced to work at superior speeds when downloading videos. I have never used a YouTube downloader that worked as quickly and efficient as this one.
The program is as simple to use as it sounds, merely copy and paste a YouTube video URL to the Snagger, and click 'Check Video', followed by 'Add Video'. At this point you will need to choose a location to save the video and select a video format you wish to have the video in. Snagger also comes with the ability to select video size (144p to 4096p), choose WebM (HTML5) format or simply the best available for the MP4 format.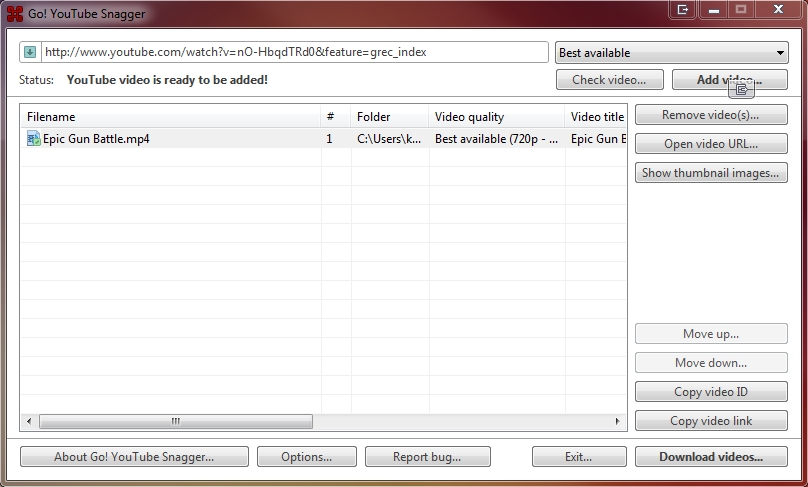 Many applications require you to only have one download running at a time but with Snagger you can add and download multiple videos simultaneously in HD, all at a rapid downloading rate.
While your video is downloading, you get access to view the video details including the URL, Embedded URL, Video ID, thumbnail images for the video, etc. Just click on the 'Show Video Information' button to quickly browse all the details. Once your download is complete, you can then open the destination folder or launch the video from the 'Open Video' or 'Open Folder' buttons.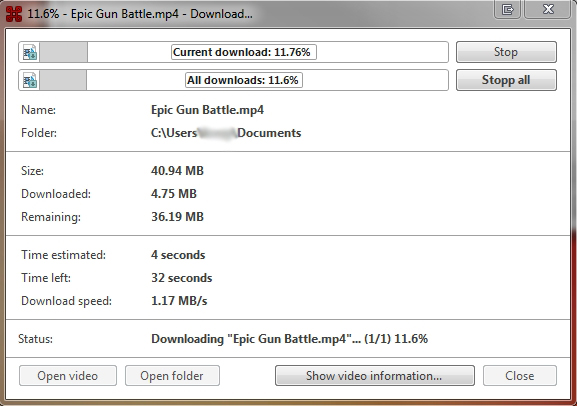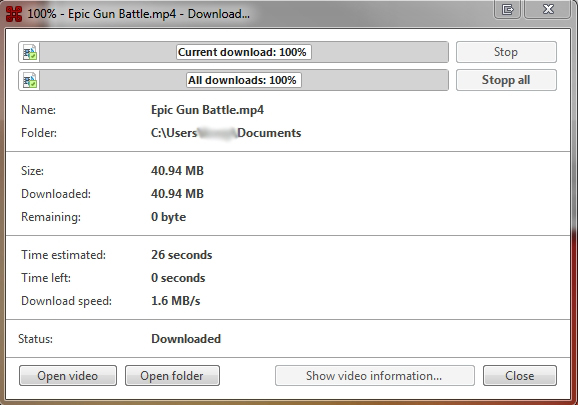 Managing language options and changing the default video save to directory is accessible via the 'Options' button on the main window.
Note: Make sure you have a supported video player that will play files like .FLV or .MP4. We have listed some free program suggestions here.
Go! YouTube Snagger is available on Windows XP/Vista/Windows 7 and is currently free! Check it out here!