While we reviewed how to take a standard screenshot on a Mac we forgot to mention that you could also take timed screenshots as well. The delayed screenshots are done using a built-in Mac OS X app called Grab. You can find Grab in your Utilities folder, which is within the Applications folder. You can also find it by doing a Spotlight search as you can see in the screenshot below. Grab is installed with your operating system so every Mac will have this app already, which makes this extremely easy.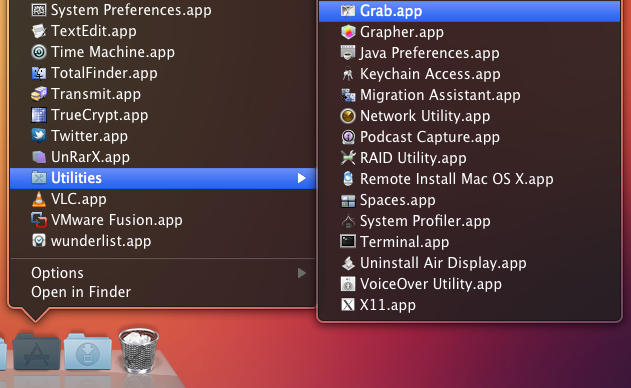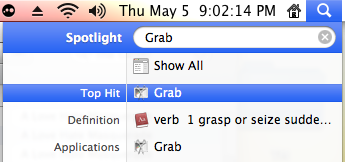 Open Grab and navigate to the menu bar at the top of the screen and select the 'Capture' option. You will see a drop down menu with a few options to choose from, but for this tutorial lets stick with Timed Screen. Once you are ready to begin your screenshot hit the 'Start Timer' button but remember you will have only 10 seconds to prepare until the system takes the screenshot. Grab will capture the entire screen during this screenshot. Don't worry about where the Grab window is positioned on the screen during the screenshot, as it will not show up in the final screenshot.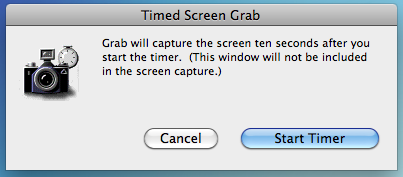 If your looking for a guide on how to take a screenshot via keystrokes check out our other article.