One thing I dislike about the default settings of the Mac OS X Finder is that it doesn't display any file information except for the file name. The following tip will allow you to show an image's exact dimension via the Finder window.
Open up Finder then complete the following steps:
Press Command+J on your keyboard or click the 'View' menu within your menu bar then select 'Show View Options'
Select the checkbox for 'Show Item Info', and that's it!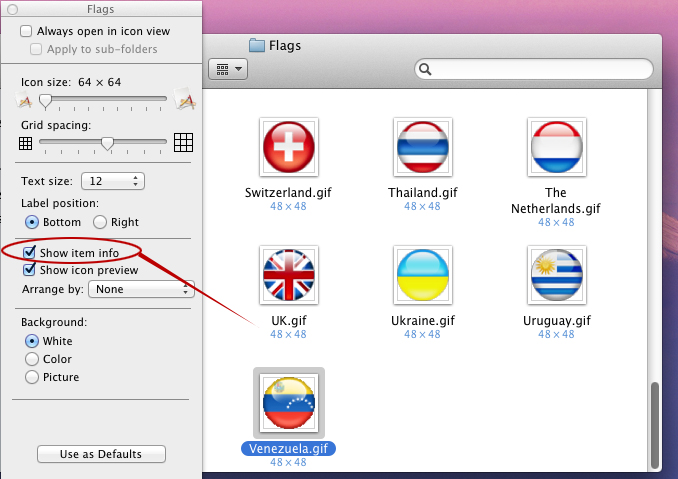 By doing this you will now see the image dimensions for the image files within this specific folder, if you want the setting to be applied to ALL Finder windows and folders, click the 'Use as Default' button, which is located at the bottom of the View Options screen.
Your images should immediately show their dimensions from this point on.
NOTE:  Selecting 'Show Item Info' will also display information like item count and file size.