We now live in a day where file sharing is easier then checking your email. Services like Dropbox and Google Docs allow you to easily share items with other users from any location, at anytime, on tons of different devices. With new services popping up everyday we are no longer dealing with the issue of how to share files but rather issues of properly opening and using these files once they have been shared. In many cases users share files assuming others will have the same program or app to open them. File formats can be a real problem as not all are frequently used by todays collaboration apps and services.
Dropdo.com is a web app that helps prevent file format compatibility issues for online file sharing.
Dropdo makes it simple to share all kinds of different file formats and with Dropdo you do not have to download or install anything on your computer/device and neither does the person you're sharing the files with. Everything can be shared and viewed by exchanging URL's.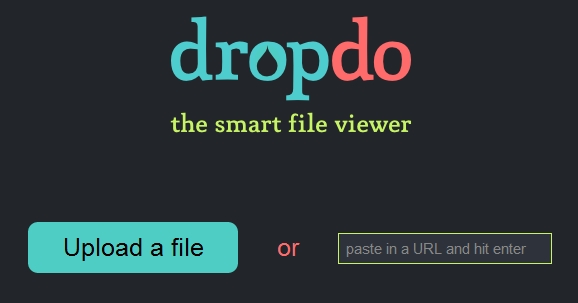 Dropdo Sharing Process
Upload a file from your computer or enter a URL of a file that is currently online
Dropdo will then generate a new URL for where the file can be viewed/downloaded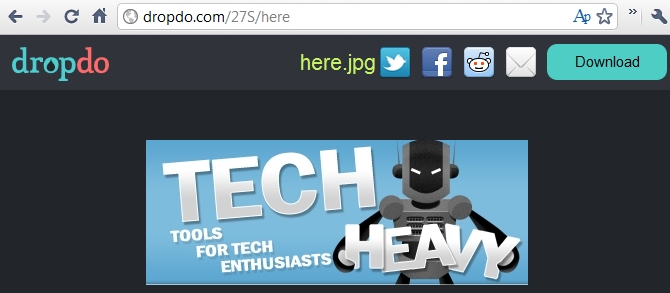 Pretty easy huh? Of course, Dropdo allows you to share the uploaded file instantly via Twitter, Facebook, LinkedIn or email, if you so choose. This is not only a file viewing app, you can download the original copy of the file at anytime. An great example of when to use Dropdo would be if you are at a computer that does not have Adobe Photoshop installed and you need to open and view a .psd file. Dropdo will allow you to view the file in your browser then you can always download it and open it up when your near a computer with the required software.
Important: The quality of the file you are viewing via Dropdo's online URL maybe compromised in order to keep things speedy (ex: .psd file), but when you download the original you will get the same quality as it was uploaded in.
You could also use Dropdo to keep a online copy of your resume, this way you can share it with anyone, even when your out and about and you will never have to worry about the user having issues viewing it.
Dropdo is on top of their game as they already have both a Chrome (get it here) and Firefox (get it here) extension available. The extension allows you to skip having to go to dropdo.com and gives you the ability to right click on any file link to begin an upload.
Dropdo is offered as a free web service but comes with a file size limit of 25MB. It is assumed that as Dropdo grows in popularity they will add some premium features as well.
Dropdo.com (supports Image, Document, Code, PDF, Audio, Video and Markdown formats)