It has been a long time coming but Diablo III (finally) has an official release date as of this morning and it's going to be May 15th 2012. With the release date comes the ability to pre-order the game via Blizzard for the typical-but-totally-worth-it price of $59.99. Over the past few months sites like Amazon have been offering up the ability to pre-order the game even though no release date had been set, let it be known that most of those deals are for the box copy of the game.
I strongly encourage you to go out and pre-order the game directly from Blizzard/Battle.net as you will get instant access to the game (via a downloadable client) starting TODAY! This means you can download the whopping 7.60GB well before the game releases at 12:01PM PDT on May 15th allowing you to go directly to hell without any hesitation.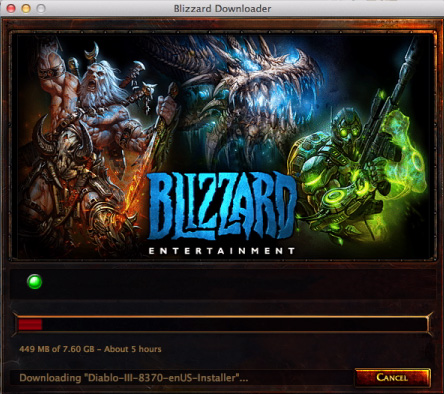 As huge fans of the Diablo franchise we are debating devoting a page/community to the game here at Tech Heavy. Maybe a clan? Would anyone be interested in this? Let it be known in the comments below!