Verizon & AT&T iPhone owners who are looking to extend the battery life of their iPhone's should check out the new Mophie Juice Pack Plus case. Mophie has been in the charging business for a while now and their newest self-charging case is compatible with both of the iPhone 4 models (the previous case worked only for the AT&T iPhone).
This new case offers an external 2000mAh battery and protective, shock-resistant case for the iPhone. The case is rumored to give users eight more hours of 3G talk time with a price near the $100 mark.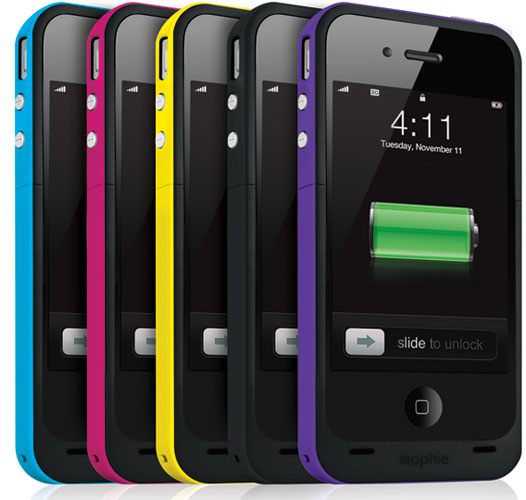 This rubber covered case is available in black, cyan, magenta, yellow, and a special edition purple (only 2,000 made).
With the iPhone having a built-in battery this is a must-have accessory for all of those who are constantly on their phones and lacking a nearby power source to get a charge.
Check out Mophie's site for more case and charging products for devices like the iPhone 3GS, iPod Touch, and iPad.