Google has released the latest development release of Google Chrome for Mac OS X users. Google releases these versions to have the general public help test and debug their work before a final release.
In case you are wondering installing Google Canary will not overwrite or replace your current version of Google Chrome. In fact, it installs as a completely separate application, so if you feel it's not for you then you can delete it and use your previously installed Chrome build.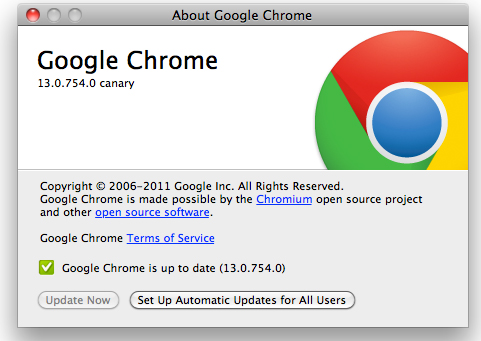 Canary will be unstable at times but that is expected with a pre-release like this, but the benefit of trying this version is to also get a sneak peek at some new features and improvements Google is working on.
If this seems like your cup of tea then go ahead and grab your copy now from Google here.