At work today I was given a e-mail containing information that needed to be published to a website for public viewing. It so happened that the person sent me the entire document in all UPPERCASE. Every word, every sentence, my jaw practically dropped to the ground in shock. Most people would agree with me this is a major annoyance, in fact, I'm pretty sure this is just not acceptable for any published work. The first thing I thought to myself is how in the world am I going to convert this text to lowercase without retyping it.
That is when I discovered CovertCase.net, this amazingly simple website gives you the ability to convert any text to the case you need. It will convert to Uppercase, Lowercase, Sentence case, and even Capitalized case.
Below I will show you some various screenshots with examples of each conversion:
Sentence case conversion: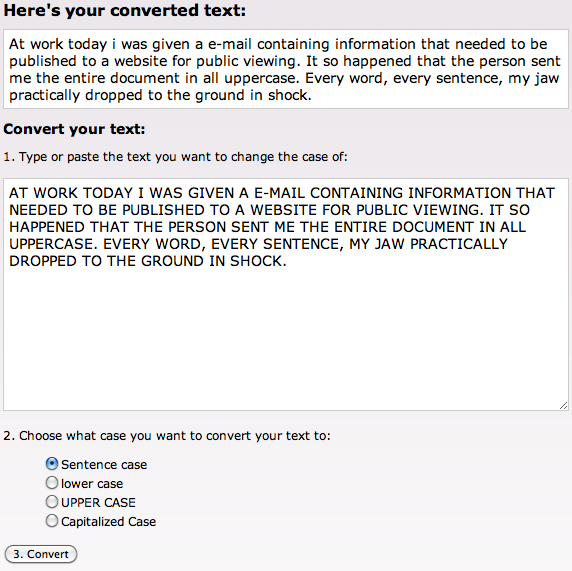 Lower case conversion: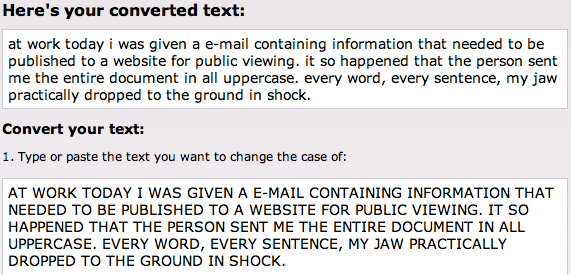 Capitalized case conversion: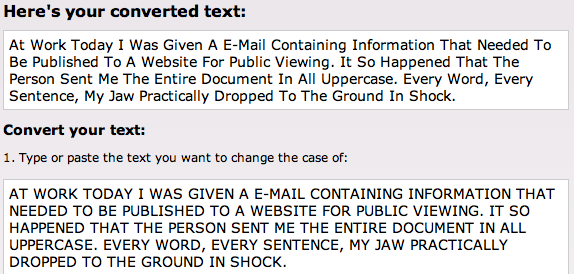 Check out ConvertCase.net for all your case modifying needs!