I have found that many Google users struggle getting their Google services to sync with their Mac's and there is still a large population of users who are simply unaware of that fact that you can sync them in the first place. We have already covered how you can setup your Gmail with Apple's Mail App, now I will show you how you can sync your Google Calendar with iCal. The setup to do so is extremely simple:
First, go ahead and open iCal
Then head to the iCal Preferences from the iCal menu bar
Once inside the Preferences window click on the 'Accounts' button
Then click on the '+' icon in the lower left corner of the window to add your account
Insert your Google login credentials and then click on 'Create'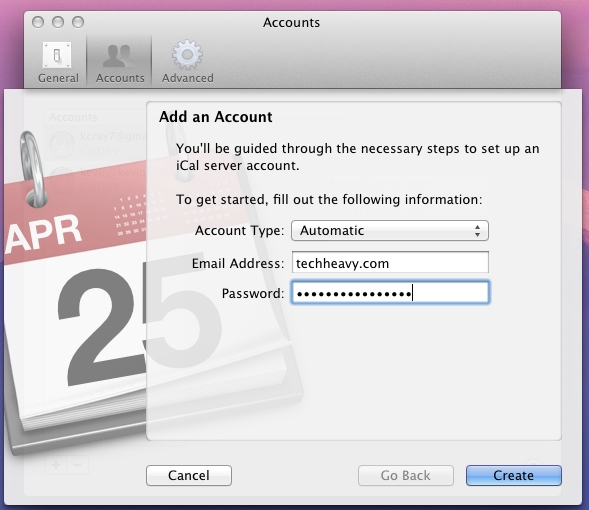 Most users will want to keep the import settings on Automatic; although during our testing setting them to Google seems to speed up the first time the calendars are synced. iCal will contact Google for you and grab all the information, it is that simple.
Now any events you add to iCal or the Mail app on your Mac will sync instantly to your Gmail account and vice versa. This insures you'll always have the event info regardless of what device you are checking your calendar from.
Google Calendar support is also available on your iPhone or iPad as well!