You can rotate your primary computer screen in Windows and Mac, this includes the built in screens on a MacBook Pro or iMac.
Many people choose to do this with their secondary monitor if they wish to mount the monitor vertically to save space. You can see an example of this in the images at the bottom of this post.
This is how to access the screen rotation option in Mac OS X:
Launch System Preferences (It's in your Applications folder or you can click on the Apple logo in the top left hand corner and select it)
Hold down the Command+Option keys and click on the "Display" icon
On the right side of the Display preferences, look for the newly visible 'Rotation' drop down menu
Set the rotation to what you prefer and close 'Display' preferences to have the settings become permanent
If you flip the screen vertically, you'll notice that the mouse is flipped as well, navigation gets pretty challenging at this point, which actually makes this a good April Fools prank to play on someone. Obviously, the real reason to rotate the screen is to accommodate for different display setups, although rotating the primary display is not very common, this is likely why Apple has decided to hide the setting by default.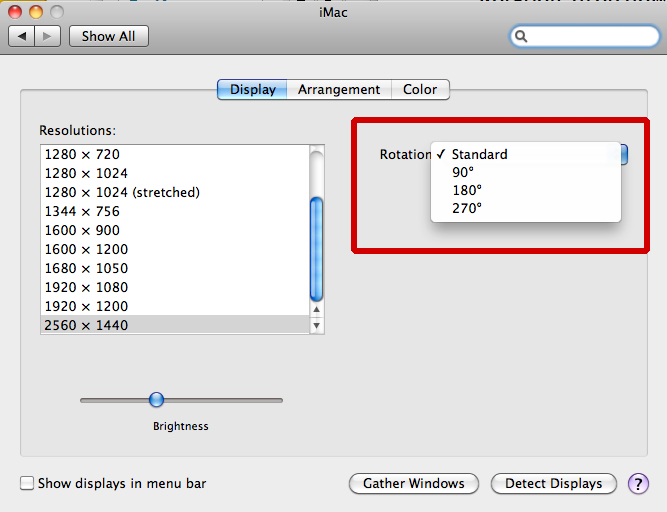 Windows 7:
Right click on your desktop
Select 'Screen Resolution'
You will now see a drop down box with the label of 'Orientation' this is where you can select your type of rotation
Click 'OK' and the changes will be made!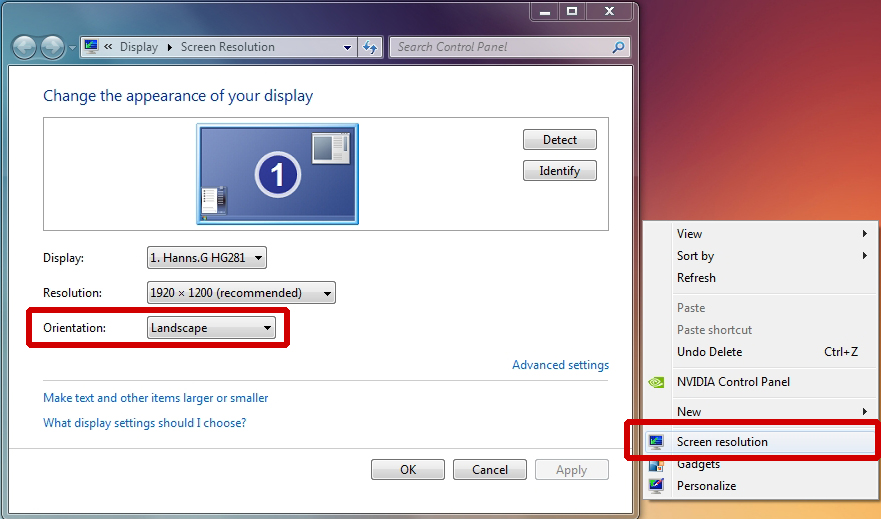 Examples of when to use screen rotation: