Many have said RSS is on its way out but I strongly disagree. I use RSS feed's everyday, rather then picking up a newspaper every morning I open my phone or tablet and check my feeds to get the latest news from my favorite sites. I believe the general public isn't educated on what RSS feeds are and how to use them properly.
Anyway today we discuss a RSS feed reader for Windows by the name of RSSOwl. This reader allows the viewing of RSS feeds within tabs (a huge convenience). This Java based application provides simple options for importing your feeds from an XML or OPML file to ensure that you don't have to manually insert your feeds by hand.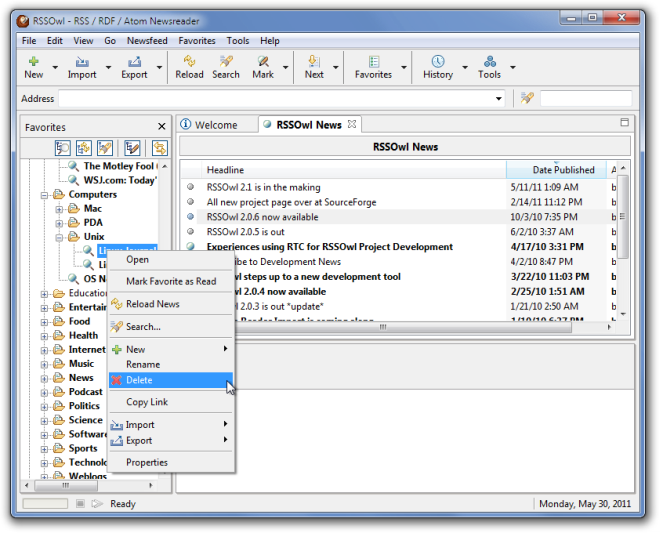 Not only can you import your previous feeds but you can even open webpages (from the feeds) within the tabs, this is a great feature to minimize the use of your web browser. Like most readers, it provides the ability to add, organize, update and store information in the form of feeds, as well as customize viewing options, such as, colors and fonts. RSSOwl stands out from the average feed readers by providing users the ability to open their feeds in multiple tabs, as well as browse webpages.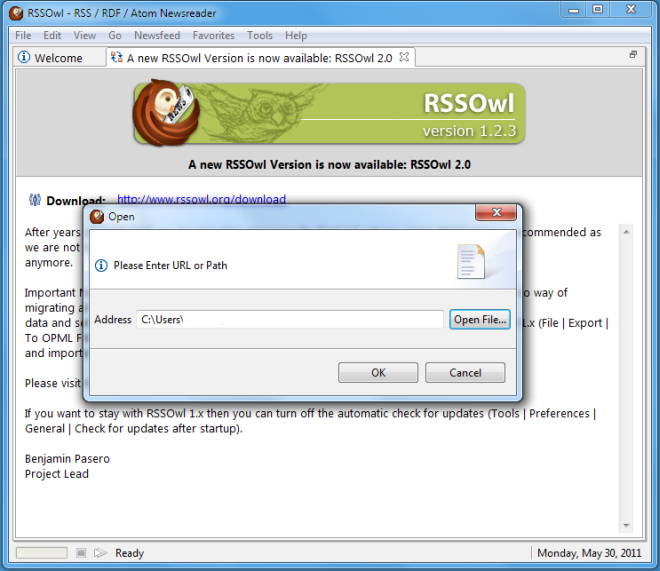 Importing your feeds subscriptions is extremely simple and can be done from an XML or OPML file from the menu bar (File –> Import). Just select the proper file and click 'OK' to add the subscriptions to RSSOwl. You have the ability to setup your feeds in common categories like Business, Computers, Entertainment, News, podcasts, etc. Each feed can be further divided into sub-categories, like the Entertainment category is sub divided into games, humor, etc.
Advanced options can be accessed via Tools -> Preferences. RSSOwl is a vibrant, portable feed reader with respectable customization options and a convenient tab-browsing feature. Let it be known that RSSOwl is a Java based application, but is not a memory hogging application, in fact it takes up around 59MB, and each extra tab adds to half an MB of memory usage. In comparison this is nearly half of the memory used by any common web browser. So no worries!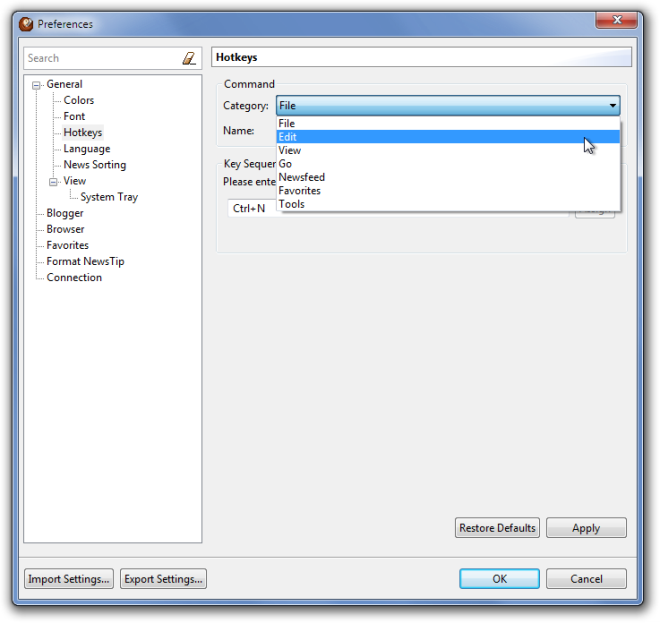 RSSOwl runs on Windows XP/Vista/7 and is free to use. Get it here!