I found this application to be very unique. Imagine locking your computer the same way you lock you home or your car, with a physical key, WinLockr does just that but with the key being a USB flash drive.
WinLockr is a portable app which provides you with extra security for your computer by disabling the mouse and keyboard until a specially modified USB drive is inserted. With WinLockr you can unlock your system simply by plugging in a USB flash drive, pretty cool huh? A neat fact about this application is even if a person had your password they still could not access your computer if WinLockr was enabled.
To begin the setup, go ahead and launch WinLockr, you will be prompted to create your initial password. Then plug in a USB drive and select the option to "Install on USB." This will prepare the flash drive to act as a locking mechanism for your computer. When the USB drive is removed from the computer, the mouse and keyboard will be disabled and the screen will be locked.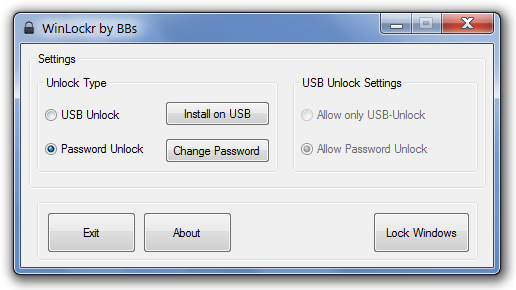 WinLockr also has the ability to prevent your computer from being shutdown and therefore, prevents a restart, or log off when it is enabled.
This is the screen you will see when your computer is locked with WinLockr: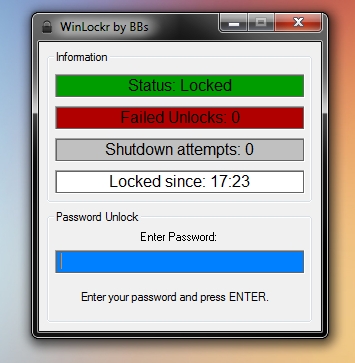 WinLockr is created to run on Windows XP/Vista/7 and is currently free to use, grab it here.