There are many people, including myself, who need to switch between multiple audio devices for different programs. This can be a pain in the butt when you have to manually switch your audio settings. A great example would be if I was using surround sound speakers for watching a movie on Windows Media Player or a third party player, but then I want to use a built-in system driver for my music player when I have headphones plugged in.
A cure to this irritating drawback can be to simply open your audio properties and make the switch on your own. But if you don't want to waste time changing it every time, than you should try the open-source app Vista Audio Changer. This is a system tray program, which can automatically change the default sound output device for numerous applications. Don't let the name fool you; it works perfectly on Windows 7 as well as Vista!
To do fast action switching of the default audio device simply right click on the icon located in your system tray.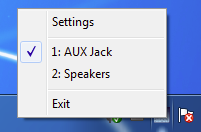 Within the Settings you the first tab you will see is the 'Device Order' tab, which allows viewing and managing the order for the active audio devices. You can also use this tab to remove a device from the list or refresh the list if you have recently connected a new device and your system will automatically find it.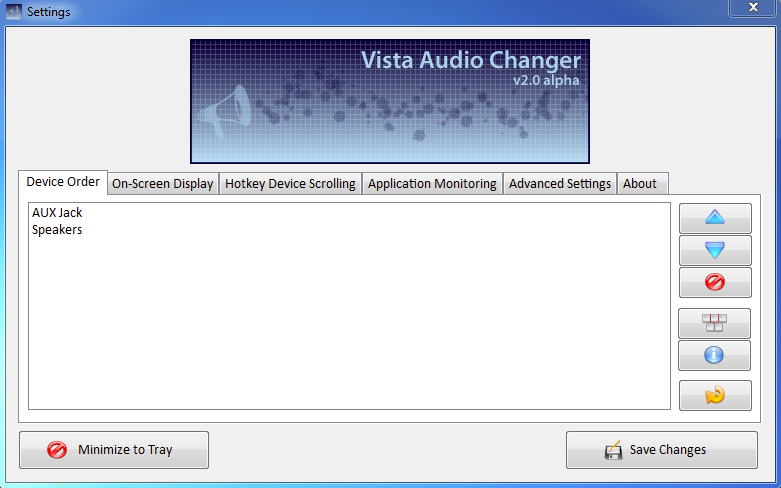 A few tabs over you will find the 'Hotkey Device Scrolling' tab, which gives you access to setting up your hotkeys. VAC has the defaults set to CTRL+ALT+Up for the next device and CTRL+ALT+Down for the previous device but you can set custom keys to your liking.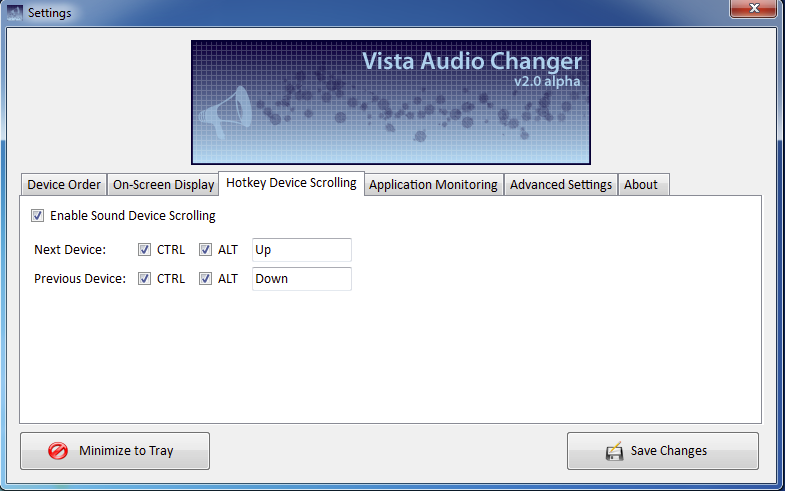 The 'Application Monitoring' tab is definitely the most beneficial, providing options to configure a default audio device for a specific application. As we previously stated, it is extremely convenient to have an audio device automatically change depending what application your opening.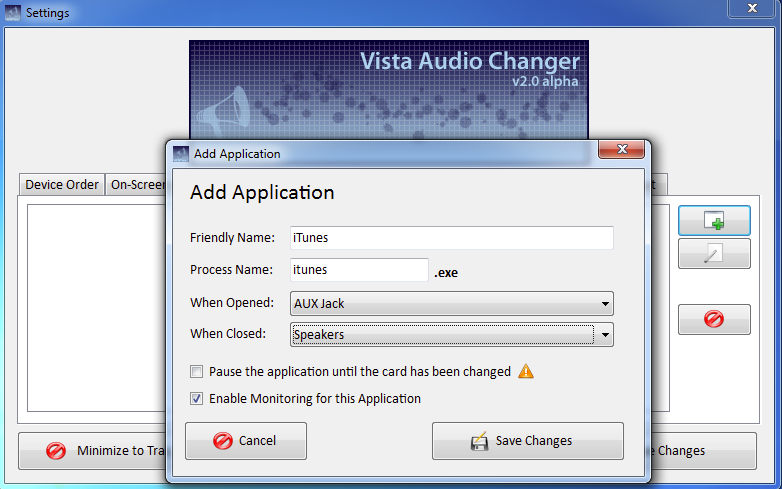 Vista Audio Changer is currently free and runs on both Windows Vista and Windows 7. Download it now.