It has recently come to my attention that Piriform, the creator of the popular CCleaner for Windows has released a Mac version of the app. With them reaching out to the Apple platform I have decided to review CCleaner once again for those who may have missed it or are interested in trying out the Mac version.
CCleaner is a utility that cleans all areas of your computer and by doing so protects your privacy and increases your computer's performance.
For Windows
The Windows version of CCleaner supports IE, Firefox, Chrome, Opera, and Safari, pretty much every big name browser currently available. With this app you are able to instantly clean the temporary files, history, cookies, autocomplete form history, and other log files. This is extremely handy if you use more then one browser often and don't want to have to go into each one to and manually delete these files.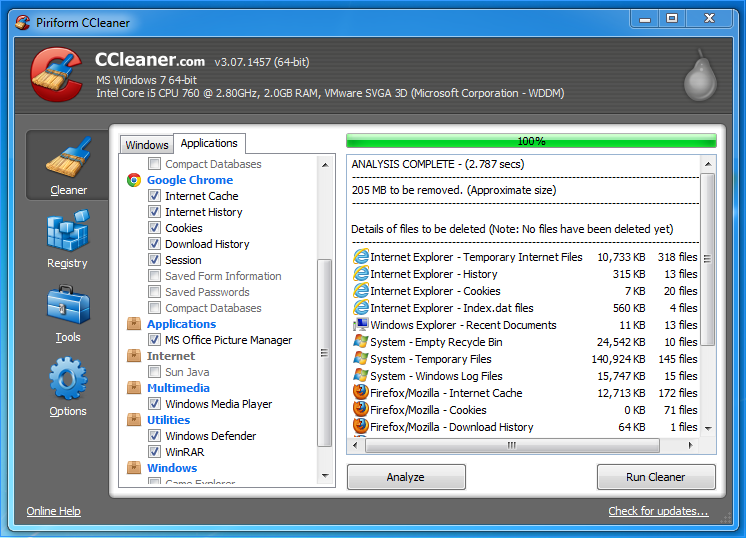 Not only does CCleaner manage your browser data but it also taps into Windows and allows you to empty the recycle bin, removes unused log files, clear clipboard data, manage your registry and more; all with the click of a button.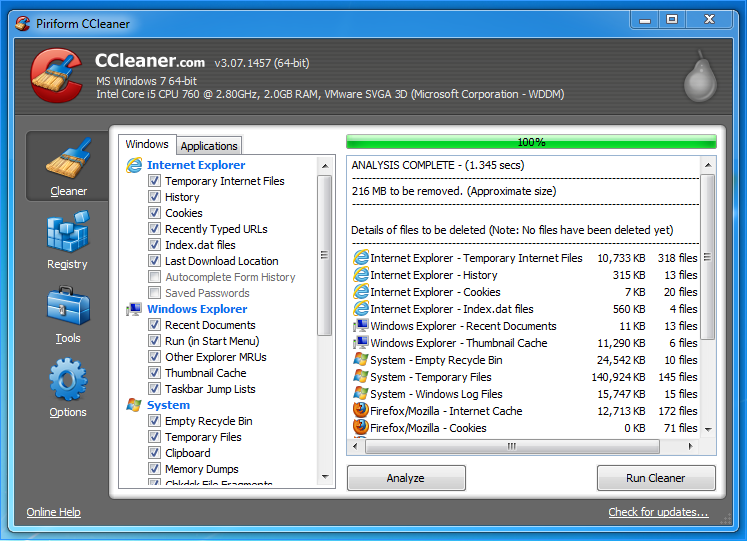 CCleaner's other features include the ability to uninstall programs, determine what processes you want enabled when your computer boots up, manage system restore points, and secure wipe drives.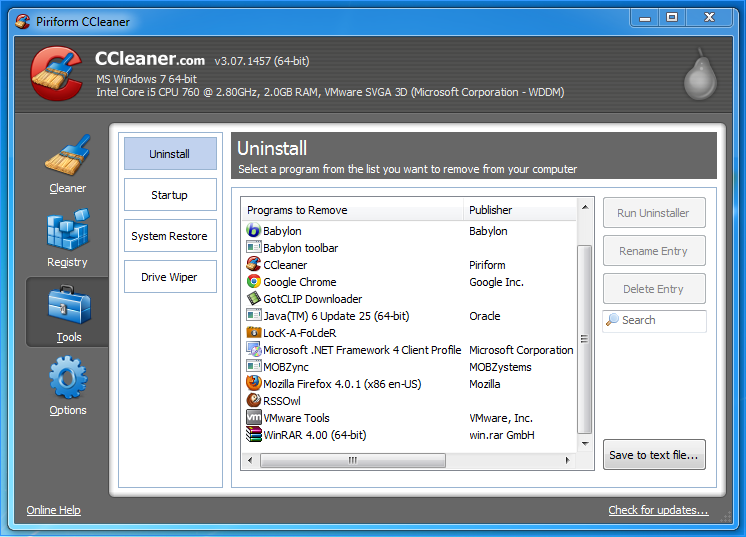 CCleaner for Windows is free and can be downloaded from here. CCleaner works on a broad range of Win machines, Windows 2000 / XP / 2003 / Vista / Windows7 / XP64 / Vista64 / Windows7 64.
For Mac
Unlike the Windows version, CCleaner currently only supports two browsers, Safari and Firefox (it's in beta) but still has system-wide cleaning abilities like removing Trash items, Recent documents, MRU lists, Temporary folders, and more.  It may not be as feature rich as the Windows version but it still provides you with a fast way to remove useless data from your system.
If you happen to own both a Windows and Mac machine you won't have a hard time navigating the app from one machine to another as Piriform has kept the UI almost identical. CCleaner is definitely going to make your life easier allowing all of these common tasks to be performed under a single click!
The Applications tab (shown in the screenshot below) allows you to clean Safari and Firefox's browsing data.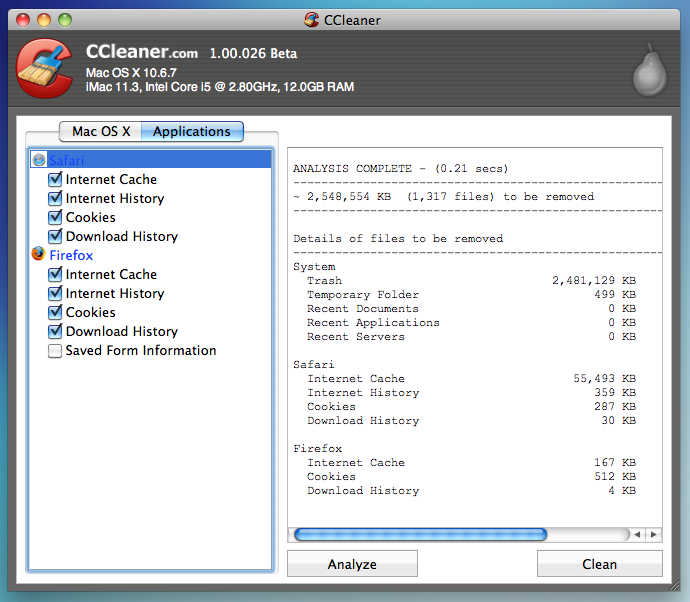 While the Mac OS X tab gives you the option to clear the trash and recent folders.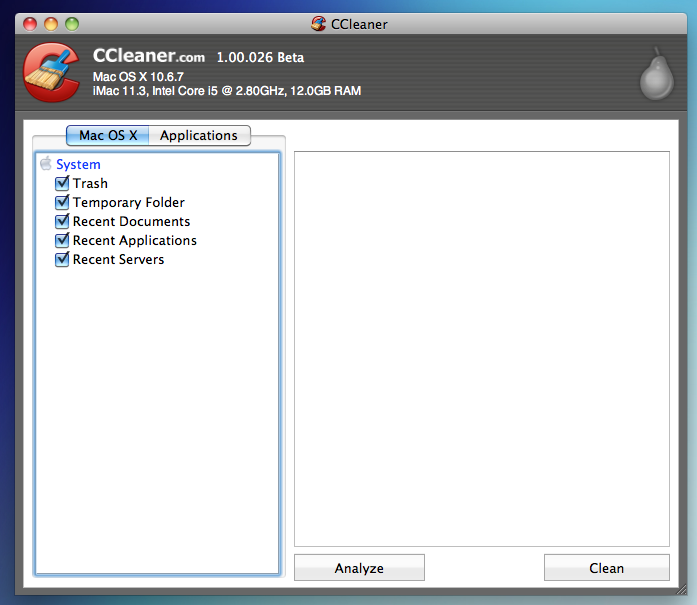 As I previously stated, CCleaner for Mac is currently in beta and according to the developers we will see some new additions in the near future.
Give the beta release a test run here. It is currently free and runs on Mac OS X 10.6.2 or higher (will work on Lion as well).