The Extreme Sleeve by G-Form is your number one heavy duty laptop protector. The soft, flexible, lightweight, water-resistant Extreme Sleeve doesn't sound like much but the creator proves it can withstand even a 20 foot fall unscathed. G-Form is a reputable brand as they have made sports protection gear for many years including knee pads, elbow pads, etc. They even have a iPad case made from the same material as the Macbook case.
The Extreme Sleeve works great within other bags like a backpack, or suitcase to protect your laptop from any impact.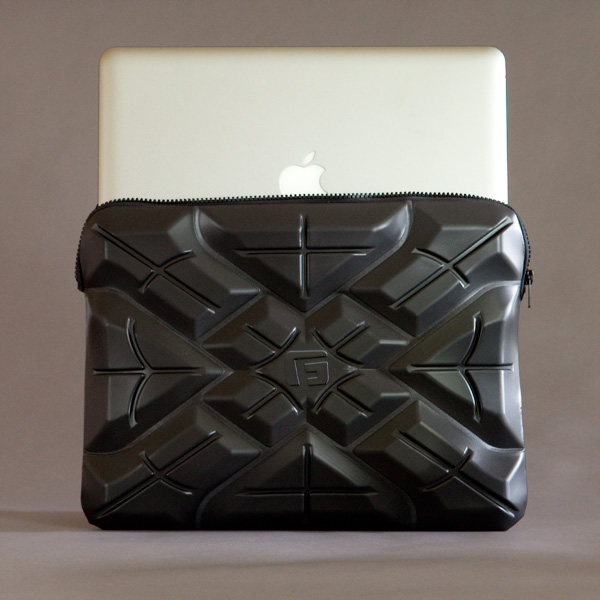 The Extreme Sleeve is available for 11″, 13″, and 15″ Macbook's in either yellow or black at the moment.
Check out this video where they drop a Macbook from a 20ft deck: