Our first tip has come in regarding the launch date of the highly anticipated new version of Mac OS X. Rumor has it that Apple is planning to launch OS X Lion on Tuesday, June 14.
According to 9to5Mac, Apple Retail Stores have scheduled a visual overhaul the night before, with a possible emphasis on software. They also report that the retail copies of the Snow Leopard DVDs are slowly diminishing and not being restocked.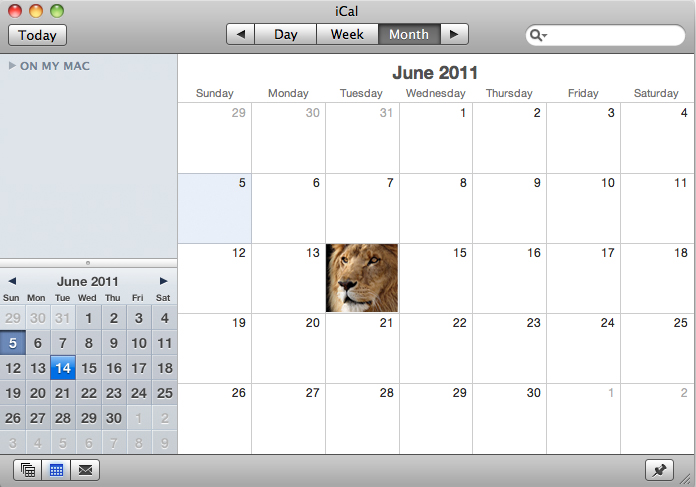 In the past, Apple has used WWDC to announce a developer release of the next version of Mac OS X with some new enhanced features. It is obvious that there are things that will end up in the new OS that aren't present in the developer preview that is out now. Releasing a final developer version before the software hits the stores for the general public is extremely important as it takes time for developers to prepare their current apps for the new OS.
In any case, we will surely learn more official dates tomorrow at the WWDC keynote!
Rumor via 9to5Mac