This next app I am about to discuss isn't for everyone especially users who just bought a new computer or just recently reformatted. But those of you who refuse to reformat (myself included) and have had the same hard drive for quite some time you might enjoy Broken Shortcut Killer. This program does exactly as its name states, kills broken shortcuts! Over months or years of using your computer you create shortcuts on your desktop and within your start menu, well at times you uninstall programs or move folders to new locations, thus breaking the shortcut you initially created.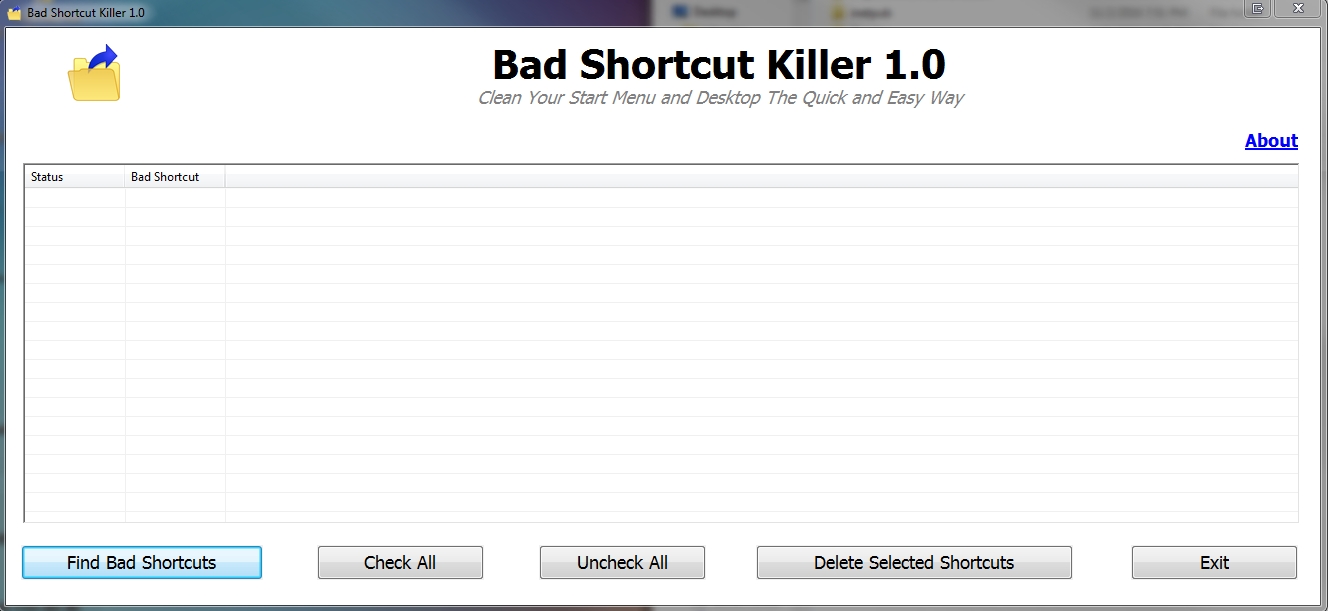 In most cases, it's easy to locate a broken shortcut but for those who don't want to take the time to navigate through a large desktop or start menu can load up Broken Shortcut Killer, hit run and be done with it!
Once you have installed the small app, simply open it up and click on 'Find Bad Shortcuts'. This will locate all of your bad shortcuts, you can then check the ones you wish to remove or click on 'Check All' and hit the 'Delete Selected Shortcuts' button to remove them.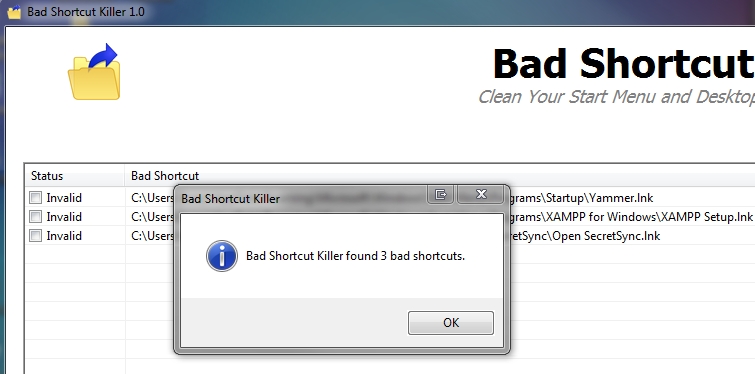 Broken Shortcut Killer is free to use and runs on Windows XP/Vista/7. Get it here.