ZIX Studio brings us some pretty neat widgets for us business owners that are constantly reviewing their Facebook and Twitter stats. The Twitter Followers Widget and Facebook-Page Likes Widget are Android home screen widgets that display the current number of Likes your Facebook page has, or shows the current number of people following you on Twitter. They both offer a one-click refresh button as well, which will go out and instantly check for new Likes or followers.
One thing I noticed after installing this widget and then going back into the official Facebook app for Android is that the official app has no option to show how many Like's your page has. In fact, you can't do much of anything with Facebook Pages you control via the Android app. This is something that should definitely added in the future.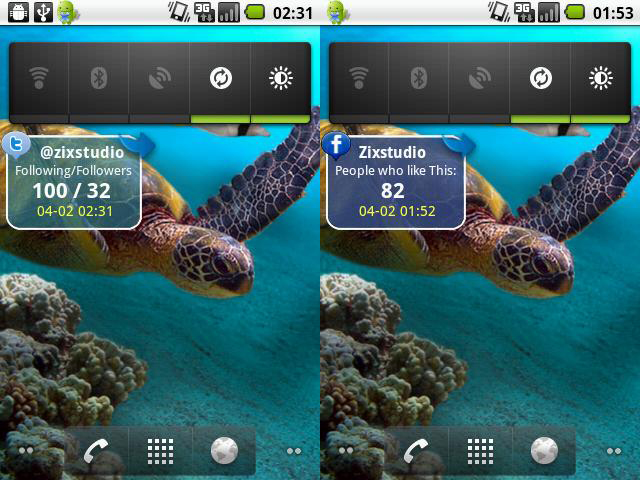 Again to avoid any confusion the Facebook-Page Like widget simply retrieves the number of Likes from an assigned page, it does not allow you to do anything else within Facebook. The same goes for the Twitter Followers widget, it only grabs your current followers and displays the count.
The beta versions of these widgets are available for free from the Android Market. These widgets require Android 1.6 and up.
Download Twitter Followers Widget
Download Facebook-Page Like Widget