Adobe Photoshop is a marvelous advanced image editor, but one of its limitations is its expensive price. Not everyone can afford rake out that kind of cash, especially students and young adults. The solution to this problem is to use an online image editor, which can give you many of the features of the paid ones but at little or no cost. Not to mention online editors are super portable and a great way to edit images from different machines without having to install a thing. If this sounds like something you might like then you should definitely give Pixlr a try, it is an online image editor that allows you to edit images right from your browser.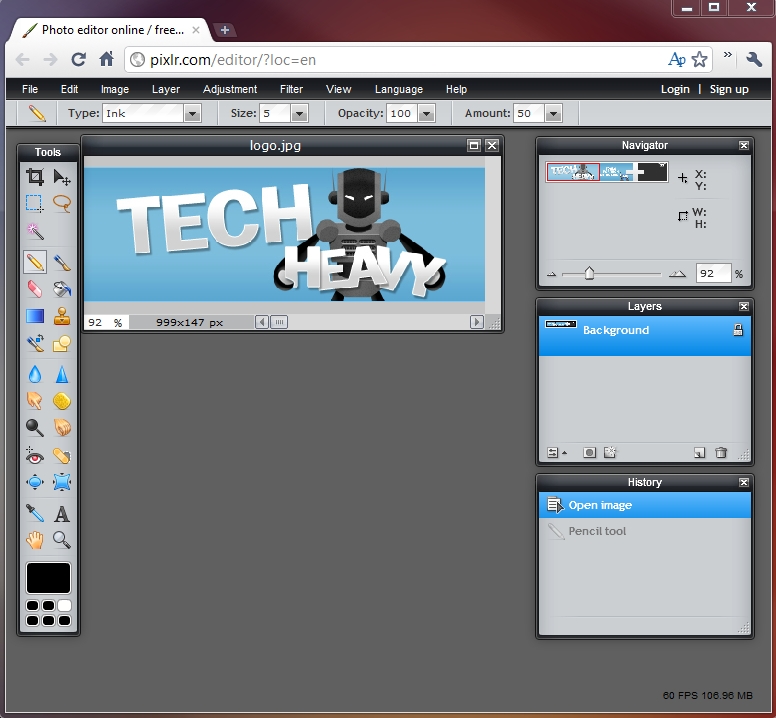 With Pixlr you have the ability to open images from your computer, from a specific URL, or from an image library you have set up with Pixlr. Similar to Photoshop and Paint Shop Pro you get features like cropping, resizing, color effects, red-eye removal, brushes, color picker, type tools and more. If you happen to be familiar with Photoshop then using Pixlr will be a breeze as it's layout mirrors Photoshop in many ways (as you can see from the screenshots below).
Again, this editor is for simple modifications to your images, I would not rely on it to give you the same quality as professional apps do. Pixlr lacks the levels of customization paid apps have as it is a free web app. Pixlr also has a built-in service to share the images you create/modify if you choose to do so.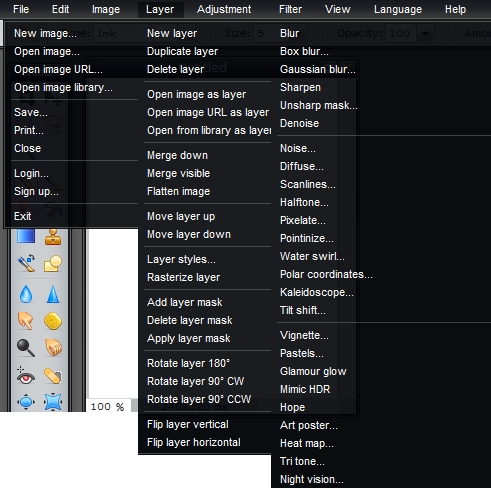 Using Pixlr gets even easier as they now have extensions for both Mozilla Firefox and Google Chrome. With these extensions you have image editing at your fingertips. With the extension you can right click on any image within a webpage and choose to edit it in Pixlr. You can also grab user-defined areas of a webpage or the entire webpage (great for screenshots of pages) and send it into Pixlr for modification. You can keep the editor open in one tab and be surfing the web in another.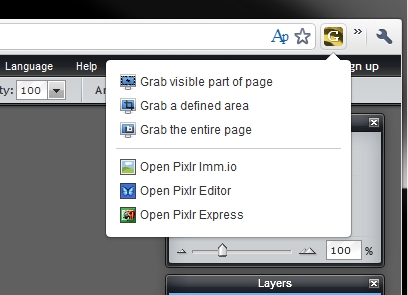 Pixlr supports JPEG, TIFF, PNG and BMP. It is currently a free web app and you can test it out here.