Looking to test your hard drive speeds quickly and efficiently? Parkdale is a portable windows application that can measure both the read and write speeds of a hard disk, network server, CD or DVD-ROM device. With Parkdale you are able to view the transfer rate in KB or MB per second and adjust the block size used to access the disk. This tool can be very useful if you are trying to determine why your drive is slowing down or if it requires some tweaking to enhance the speed.  It is also important to know that on occasion drive performance can be affected due to strained system resources like in the case of high CPU and RAM usage.
To begin checking the speed of a drive, go ahead and launch Parkdale, select a drive, choose a file size to test the read & write speed and click 'Start'.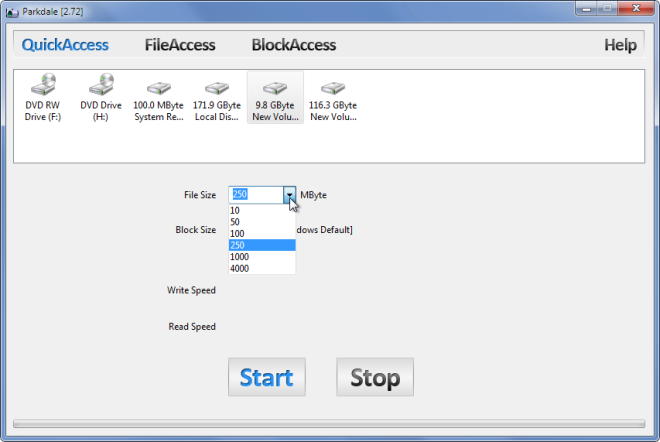 Now the calculation process of the drive speed with your pre-defined file size is being determined.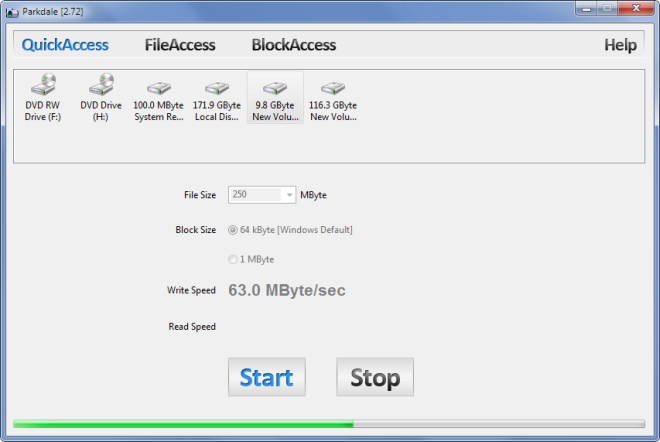 Once the test is complete, you will get an immediate speed result. The data comprises of both the read and writes speed of the hard disk. Also, in case of a discrepancy or slower than expected speeds, you can check your system resources like the CPU and RAM usage to see if the drive speed is being affected due to other factors.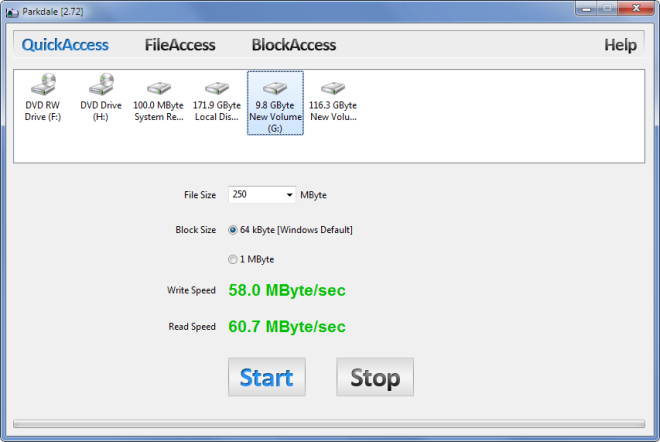 You can also head over to the 'File Access' tab, which provides options to test data from a normal file without using the native file system for calculating the read or write speed. Just select a file and click the Read or Write button to perform the calculation.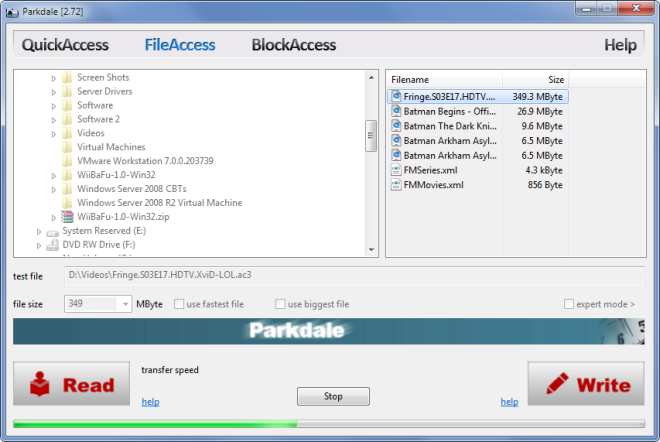 The 'Block Access' tab allows testing a drive. The test data is read from or written into a normal file using the native file system and the result is displayed in a graph, as well is in statistical form.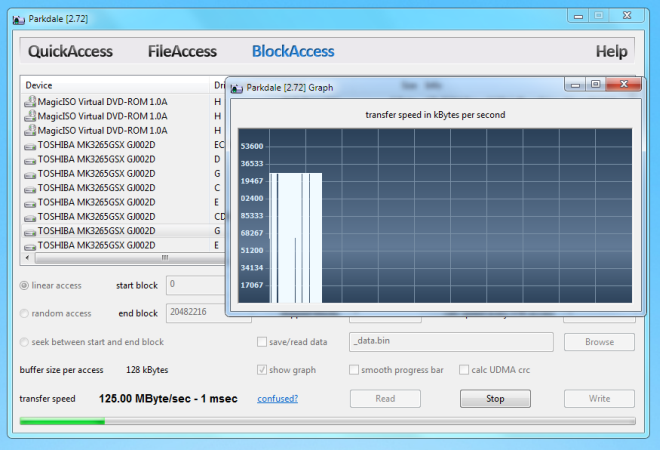 Parkdale is currently free and works with Windows XP, Windows Vista and Windows 7. You can give it a whirl by visiting the website here.