If this feature wasn't such a resource hog I would love to have it enabled by default, but the standard Mac OS X list view setting is set to not display the size of folders and their contents. This is easily fixable by performing the following steps:
You must first make sure to select the list view from the Finder window.
Then open "View Options" from the View menu (or you can hit Command+J)
Then select the check box next to "Calculate all sizes"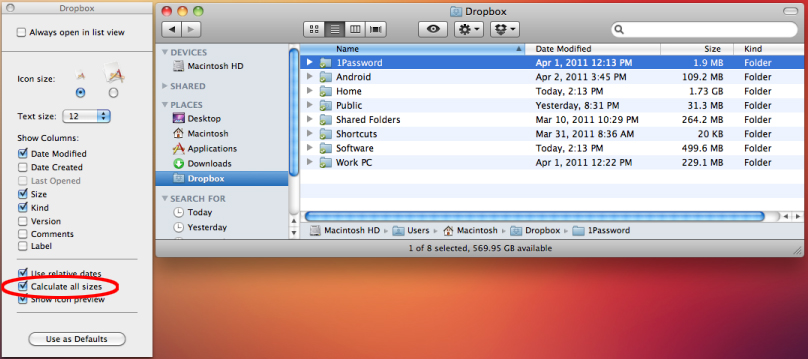 Now when you open any directory in list view, you'll see the size of directories and their respective contents. This also works with Cover Flow view, but must be set separately through 'View Options'.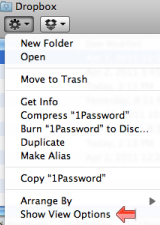 UPDATE: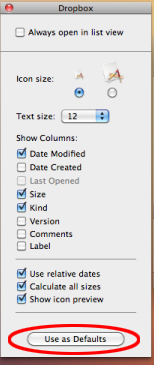 A few people have asked us in the comments below how they apply this setting for ALL folders they view in Finder rather than having to do this for each folder.
Select the settings in the 'View Options' menu of any folder and then click on 'Use as Defaults' at the very bottom of the window. You can see it circled in the image to the right.
This will set the default view options for every folder on your machine. To revert back to your previous settings just unselect 'Calculate all sizes' and click 'Use as Defaults' once more.
Let it be known that having it set to 'Calculate all sizes' of every folder will in fact increase your disk activity as it will need to gather that information upon opening Finder each time.