The ability to send SMS Text messages to cell phone's via AIM has been around since about 2003 but it's still widely unknown to the general public. You must first have a active AIM account and login to that AIM account in iChat. Once you are logged in perform the following steps:
With iChat selected hit Option+Command+N on your keyboard to launch the SMS entry window (or go to the menu bar > File > Send SMS)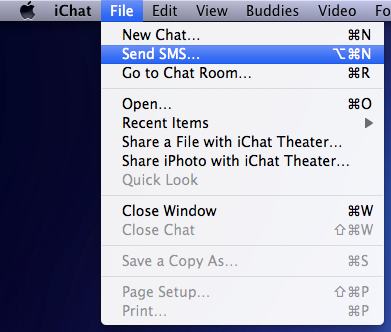 You will then be prompted with a window to enter in the phone number of the user you wish to send a text message to.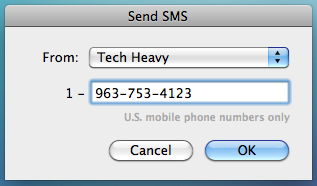 After the number is entered you will be given a chat windows, the same chat window you receive in iChat when talking to someone who is logged into AIM. You can now send your texts.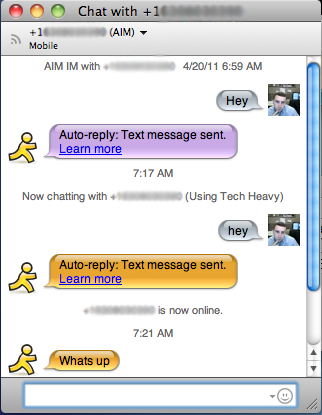 The person you are sending the texts to must have some sort of texting plan with their provider in order to receive your messages, and the intended receiver does have the ability to block your messages if they choose.
Once you start a conversation with someone they will be added to your buddy list. But if you would like to manually add a phone number to your buddy list simply click the plus (+) sign at the lower left hand corner of your iChat buddy list window and where it says 'Account Name' enter the phone number in this format +1[PHONE NUMBER] (ex: +15631234569) You can then add a name to the number or leave those fields blank if you wish for the number itself to show on your buddy list.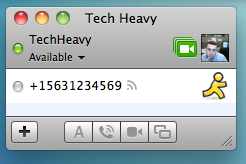 Be sure to check out our other tips regarding iChat: