Need a better way to sort through your Chrome browser history? History Calendar is a Chrome extension which provides easy arrangement of your browser history via a selected date. This is a great extension as currently your only option within Chrome is to scroll down through a list of dates and times, and you can find yourself scrolling for quite some time.
History Calendar eliminates all of the mouse work and allows you to pick specific days or ranges to view your history.
Once installed History Calendar will appear automatically on your 'History' page within Chrome and is managed via it's built in tabs.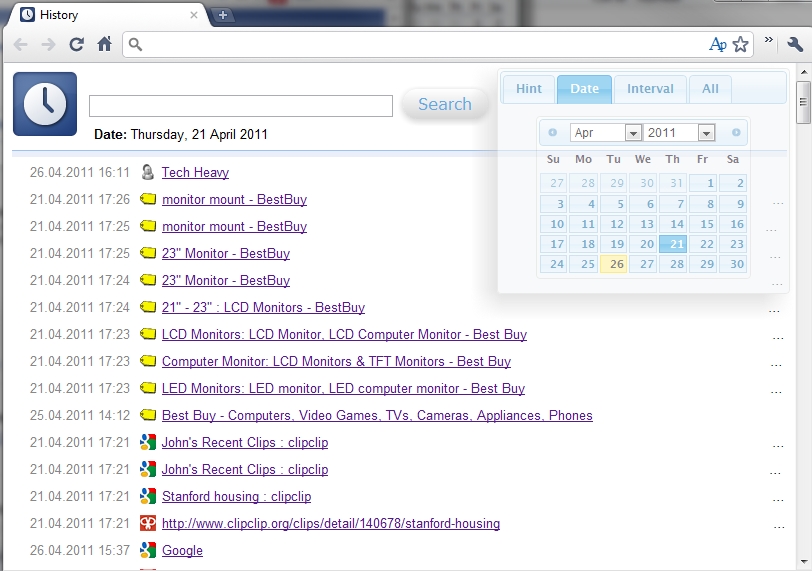 Hopefully, Google has plans to incorporate more features for its History section, in upcoming releases, as it is fairly limited right now.
History Calendar is currently free and you can pick it up via the Google Extension Store here.