I am a big fan of window adjustment utilities to manage multiple application windows and workspaces and recently I discovered See Through Windows. It is developed to control the active window transparency in order to take a quick look at the underlying windows. It is a very lightweight app which you can activate at any time with a single hotkey combination over an active window to toggle its opacity. When turned on the app will keep the selected window transparent as long as you wish until you hit the hotkey again.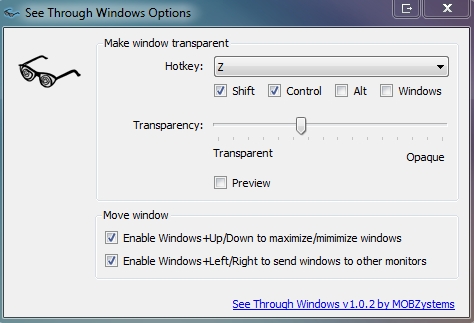 Once you have completed the installation, See Through Windows will sit in your system tray when running. It is recommended that you right click the tray icon and select 'Options' to configure your hotkey and transparency settings.
When you want to the program in action simply use the specified hotkey combination and it will change active window opacity, letting you see what's going on in underlying windows. To disable the transparency effect, just use the same hotkey again to make window return to its original opaque state.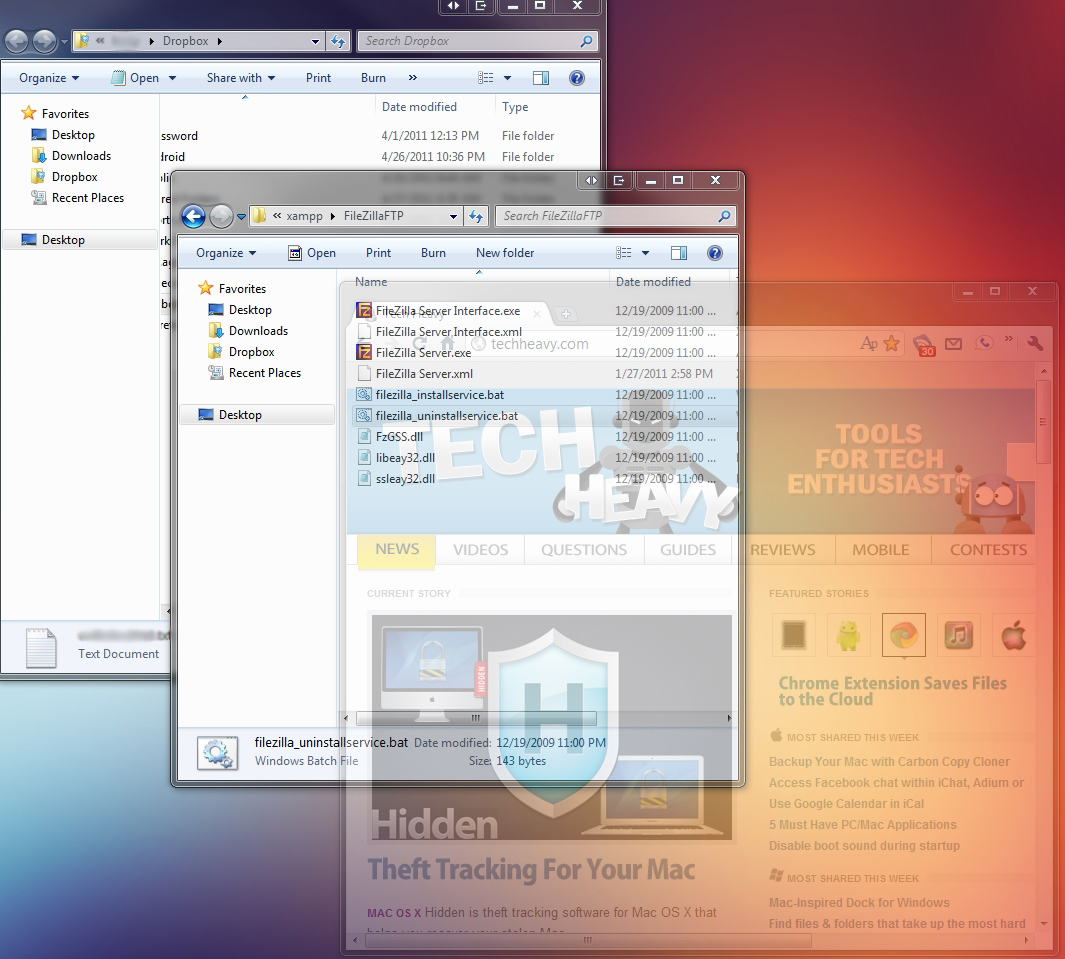 See Thru Windows is currently free to use and is an open-source project. It will work on all versions of Windows as long as you have the .NET Framework 2.0 installed. Get it now!