It is the one thing people always neglect to do or just don't feel they have enough time to do it, making backups. While this extremely boring and tedious process doesn't sound very enjoyable it can sure as heck save you some precious time if your computer fails down the road.
Carbon Copy Cloner 3 (CCC) is a great tool not only for backing up your current files but transferring your files to a new computer when the time comes to upgrade. CCC has the ability to clone your drive, block by block, as opposed to copying files like Apple's built-in Time Machine app. It also creates a bootable image and unlike Time Machine its quite a bit faster when you need to restore an entire system (2 hours vs. 8 hours in our testing).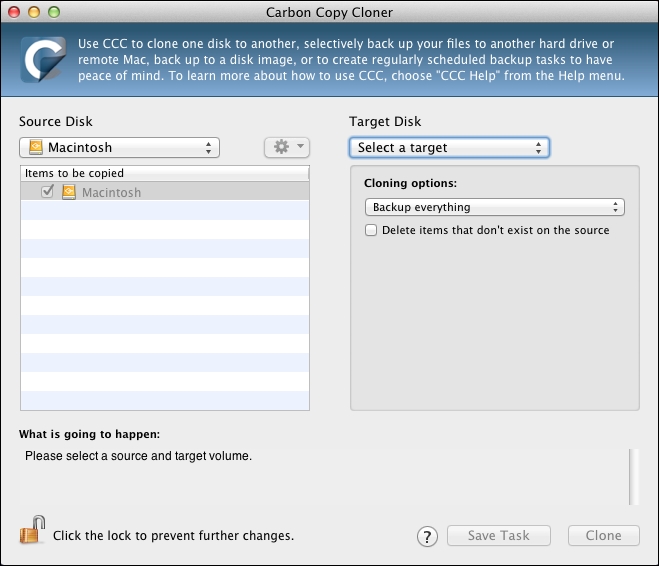 Some important features the application offers:
The ability to clone entire hard drives
Fast, incremental backups, which can copy only the items that have changed since the previous backup
Backup to external hard drives or disk images
Schedule backup tasks at anytime of the day, i.e. hourly, daily, weekly, or monthly
Backups can occur even when your not logged in
Backup to another Mac on your home network
Encrypt backup disk images
Carbon Copy Cloner 3 comes with an incredibly easy-to-use interface making it user-friendly to even a computer newcomer.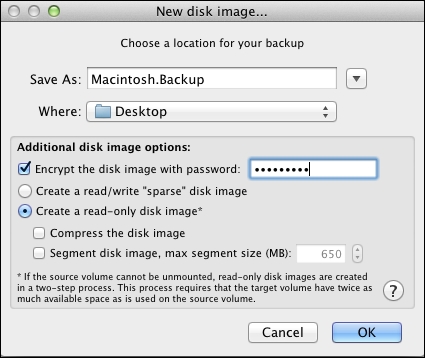 Before using any backup utility it is important that you spend some time with the included documentation to ensure that you are running things properly. It is also wise to check your backup and be sure it functions as intended.
Carbon Copy Cloner is currently free and version 3.3.7 supports Mac OS X 10.4/10.5/10.6 and even has a older version which supports previous Mac OS X Jaguar and Panther. You can download it from their website here.