Q-Dir is a quad-pane file explorer, which is capable of displaying four simultaneous Windows Explorer panes. Some of its main features include support for favorites, file/color filtering, the option to export XLS/CSV/TXT/HTML files from the pane, screen magnification, quick preview and the option to open tabs within the quad pane. The four different panes can be very useful for viewing related content or moving files to different folders with ease. It also has the 'Up One Level' button that is not present in the default Windows 7 explorer panes.
Just launch Q-Dir and start the program to open a four-view pane interface. You can save favorites to acquire immediate access to most often used folders (from the Favorites menu). It supports Drag & Drop, contains ZIP, FTP, cabinet, network, system folders, shortcuts, etc and provides default explorer viewing options (e.g. large icons, tiles, list, detail, thumbnail). It also has an integrated pop-up menu for Desktop and My Computer components, a screen magnifier and much more.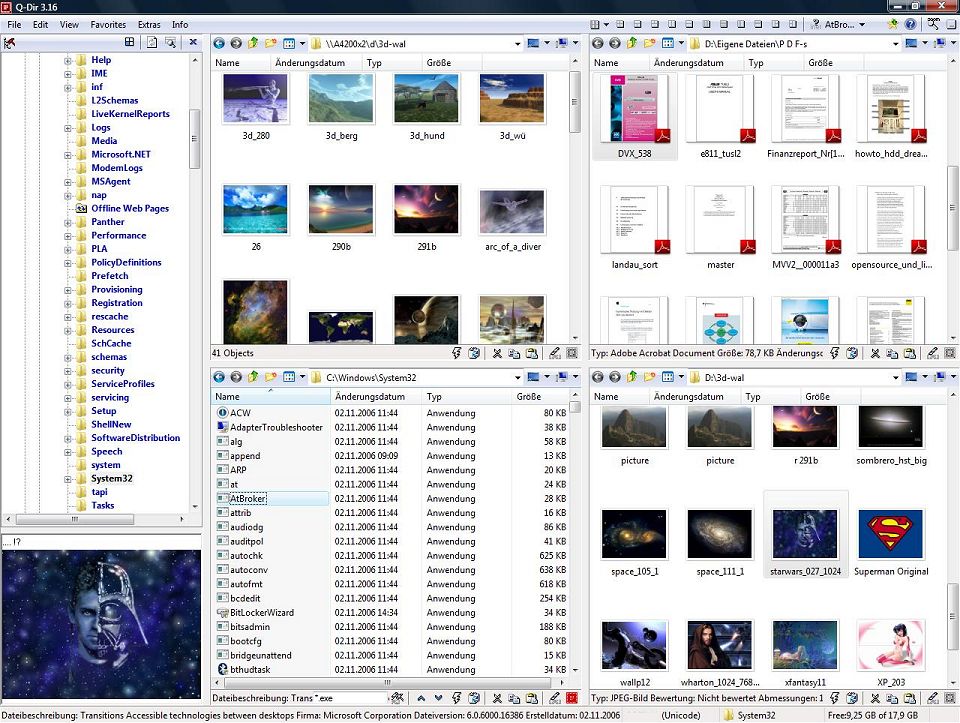 Q-Dirworks on Windows XP, Windows Vista and Windows 7 and is free, get it here!