Over the weekend I had a user submit a question within the 'Ask Us' form located on the sidebar of the site.
"I just purchased my first iMac and am making the transition from Windows to Mac, is there a way to force close a program in Mac like you can in Windows by ending the process in the Task Manager?"
This is a great question and has sparked this post regarding Apple's version of the Task Manager. The Mac has it's own Task Manager but it goes by another name: Activity Monitor. The Activity Monitor functions in a very similar manner to the Task Manager in Windows, letting you manage and end tasks, applications, and processes easily within Mac OS X.
If you are accustomed to Windows, you'd get to the Task Manager by pressing Control+Alt+Del on your keyboard. In Mac OS X, you can launch the app directly within it's utility directory or use Spotlight for quick keyboard access.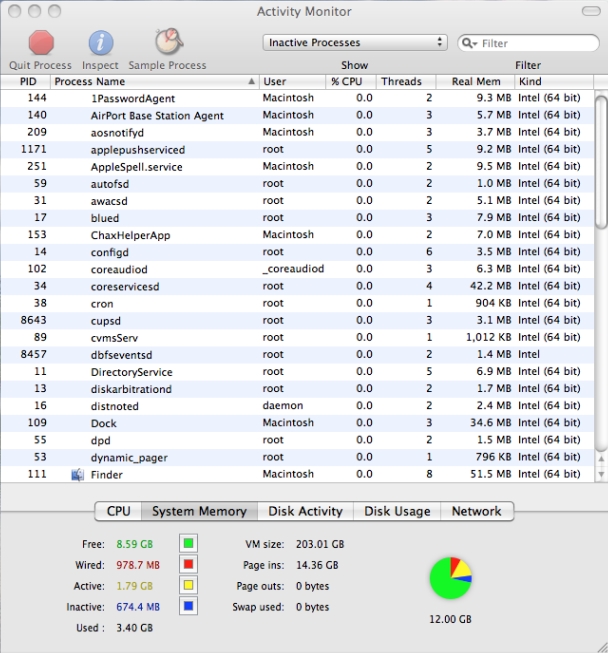 Launching the Mac Task Manager
The Activity Monitor is located in your /Applications/Utilities/ folder. The simplest way to get to Activity Monitor in Mac OS X is to use Spotlight.
Hit Command+Spacebar to bring up the Spotlight search field (or click on the magnifying glass in the upper right hand corner of your screen)
Type in 'Activity Monitor'
Click on the 'Activity Monitor' result to open the app
You are now in Activity Monitor where you can manage tasks
Stopping a Task/Process with the Activity Monitor
From within the Activity Monitor, simply click on the process or application you want to end and then click on the large red 'Quit Process' button in the left corner of the app window. You will get a warning alert similar to the image below:

Now if a app is being unresponsive, you can click on the "Force Quit" button instead to immediately kill the process and stop the application from running without any further warning. This will completely close out the application and any unsaved progress will be lost within the app.
The Activity Monitor not only allows you to force quit app's and kill processes but also gets system usage information about your Mac. Just click on the tabs to see information about CPU, System Memory, Disk Activity, Disk Usage (space), and Network activity and usage. The information used in these tabs can even help you find out if your Mac needs more RAM.
If you would like faster access to the Activity Monitor feel free to place it within your dock, for instruction on adding apps to your dock check out our tutorial.