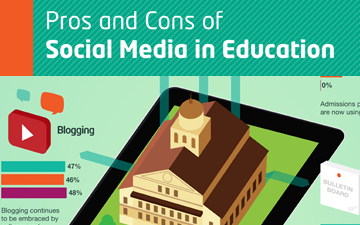 Higher Education and Social Media
The below infographic depicts how social media can help a school connect with it's students at a more personal level and how it can do wonders in terms of improving communication. I strongly believe social media can be beneficial to a college if it is managed right. You can't simply create a Facebook account or Twitter account and post meaningless status updates or repeat the same information you send in e-mails or letters. Like the infographic states the student or follower needs to feel the connection is authentic or it's just a waste of time.
Give this infographic a once over and let us know what you think about the merging Social Media and Education in the comments below.
Infographic via: Online Universities Blog